Photonic Nanosystems - News
Group leader: N.N. (Previously Dr. Michael Kaniber) (Chair of Prof. Dr. Jonathan Finley)
Oct 2018 : Michael Kaniber left WSI for a position outside academia. All of us at WSI would like to thank Michael for his fantastic work over the years and wish him all the very best for his future!

Jan 2018: Michael gave an invited seminar in the solid-state colloquium at Bremen University, hosted by the group of Christopher Gies.

Jan 2018: We welcome Dr. Shobin Loukkose as a new TUM-Posdoctoral fellow at WSI, working within the IQP group on electrical transport in two-dimensional semicondcutors.

Dez 2017: Michael presented work on 2D materials and their coupling to plasmonic nanostructures in the Solid-state Colloquium at TU Munich.

Nov 2017: Michael gave an invited seminar at group of Prof. Krenner at Augsburg University.

Nov 2017: Marko joins our group as a new master student, working on electrically contacted plasmonic antennas. Best succes!

Oct 2017: Our work on HIM-induced defect luminescence in TMDCs is accepted in 2D Mater. Congratulation to all!

Sep 2017: Anna Lyamkina joined our group as an Alexander von Humboldt Research Fellow for the next 2 years. Welcome Anna and all best for your research and life in Germany.

Sep 2017: Our paper on the optical properties of high-quality TMDC-hetoerstructures has been published in Scientific Reports. Congratulations to the whole team!

Sep 2017: Julian and Anna presented 2 posters and 1 talk at the OCES in Bath, UK.

Aug 2017: Gwen, Mäx, Anna and Michael presented posters at the NIM conference on Resonator QED in Munich!

July, 2017: Group photo at the PLMCN-18 at Würzburg, Germany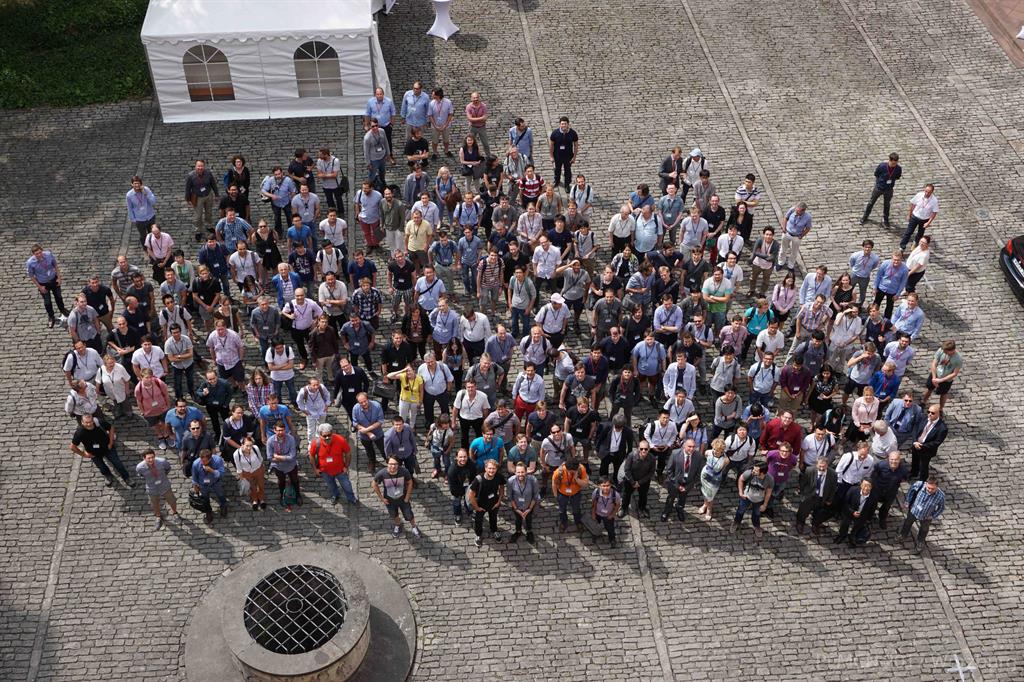 July 2017: We welcome Gwen in the IQP group who just starts a Post-Doc with us and will work on the dynamics of electrically contacted plasmonic slot-waveguides coupled to atomically-thin materials and study the dynamics of this hybrid system using ultra-fast transient spectroscopy

July 2017: Anna Nolinder re-joined our group as a PhD student working in the IGSSE-Project EQUAL, which is a joint project with Kai Müller and the QC-group, on coupling semiconductor quantum dots to plasmonic antennas. We wish a lot of fun and a successful PhD-project!

July 2017: Michael, Julian and Mäx attended the 18th International Conference on Physics of Light-Matter Coupling in Nanostructures (PLMCN) in Würzburg and presented the work on field-controlled second-harmonic generation, HIM-induced luminescence in 2D materials and 2D materials coupled to plasmonic slot-waveguides.

July 2017: Michael visited the Hunger-group at Karlsruhe Insitute for Technology (KIT) and presented the work on plasmonic antennas, atomically-thin materials and semiconductor-plasmonic hybrid slot-waveguides.

June 2017: Michael presented the latest results on semiconductor-plasmonic hybrid systems in an invited seminar at Universität Regensburg at Prof. Bougeard's group! Thanks for the many interesting discussions and the nice time.

June 2017: We welcome Minsung Kim in our group who will work as a "HiWi" on fabrication and optical properties of atomicall-thin semiconductors coupled SiN ridge waveguides.

June 2017: Michael was appointed an associated member in the excellence cluster "Nanosystems Initiative Munich"

May 2017: Michael visited the Hartschuh-group at LMU and gave a seminar talk on our recent group activities, covering plasmonic antennas and waveguides and their coupling to 2D materials and semiconductor quantum dots.

May 2017: A new BaCaTeC project together with Kai Müller and Jelena Vuckovic from Stanford Universty was just funded, continuing our work on "Novel schemes for non-classical light generation using quantum dots coupled to plasmonic antennas"






May 2017: A manuscript on "Helium Ion Modified Luminescence and Robust Valley Polarization of Atomically Thin MoS2" is submitted and available as pre-print on arXiv!

May 2017: Our work on "Direct exciton emission from atomically thin transition metal dichalcogenide heterostructures near the lifetime limit" has been submitted. A pre-print can be found here!

May 2017: Michael gave an invitated talk at the NIM workshop on "Young ideas in nanoscience"

February 2017: Mäx and Julian presented our work on plasmonic waveguides and 2D materials, respectively, at the Photonics West 2017 in San Francisco, USA.

January/February 2017: Our new tunable TiSa laser system, which covers the whole wavelength range from 400 - 2500 nm has been delivered and installed. Completely new possibility for fantastic new science!

January 2017: Our paper on "Electric-Field Switchable Second-Harmonic Generation in Bilayer MoS2 by Inversion Symmetry Breaking" appeared in Nano Letters. Great work from everyone and many thanks to the great theoretical collaboration with University of Bremen!

January 2017: Our work on "Enhanced optical activity of atomically thin MoSe2 proximal to nanoscale plasmonic slot-waveguides" appeared in 2D Materials. Congratulations to the whole team for their great work!

December 2016: Our recent project on "http://www.igsse.tum.de/research/project/1103-equal/about.htmlhttp://www.igsse.tum.de/research/project/1103-equal/about.html" has been positively evaluated by TUM-IGSSE. This joint project is headed by Gerhard Abstreiter, Michael Kaniber and Kai Müller.

July 2016: Mäx participated in the iNOW conference in Würzburg, Germany, where he presented a poster on our work on "plasmonic waveguides and their coupling to atomically-thin materials"

July 2016: Michael participated at the 12th Internation Symposium on Photonic and Electromagnetic Crystal structures (PECS) in York, UK. Our work on "A few-emitter solid-state multi-exciton laser" was awarded a best poster prize.

July, 20th 2016: Group photon at the PECS-XII conference in York, UK







June 2016: Julian and Marcus participated at the HEFIB 2016 on Helium Ion Microscopy and Julian was awarded the Best Poster Awards. Congratulations!

June 2016: Annual IGSSE Forum in Raitenhaslach. The IGSSE-Nanowire team around Tom Stettner, Jochen Bissinger and Armin Regler were awarded a Best Poster Award. Congratulations!

May 2016: Michael gave a seminar talk at Graz university on "Semiconductor-nanoplasmonic hybrid systems"

April 2016: Michael gave an invited talk on "Integrated semiconductor nano-photonics" at the PICQUE-Young Scientists Conference on quantum information with photons at Bristol University/UK.

February 2016: Fabian received a Poster Award (2nd place) at the Winterschool in Mauterndorf for his contribution "On-chip generation, routing and detection of quantum light". Congratulations to the whole team!

February 2016: Congratulations to Alejandro and Julian, who both successfully defended their MSc-thesis.

February 2016: Our new paper on "Stark effect spectroscopy of mono- and few-layer MoS2" has just been accepted in Nano Letters. February, 10th 2016: Kick-off meeting of three IGSSE-funded projects (Nanowire-Electronics, Nanowire-Lasers, and CommOnChip) at Walter Schottky Institut / Zentrum für Nanotechnologie und Nanomaterialien.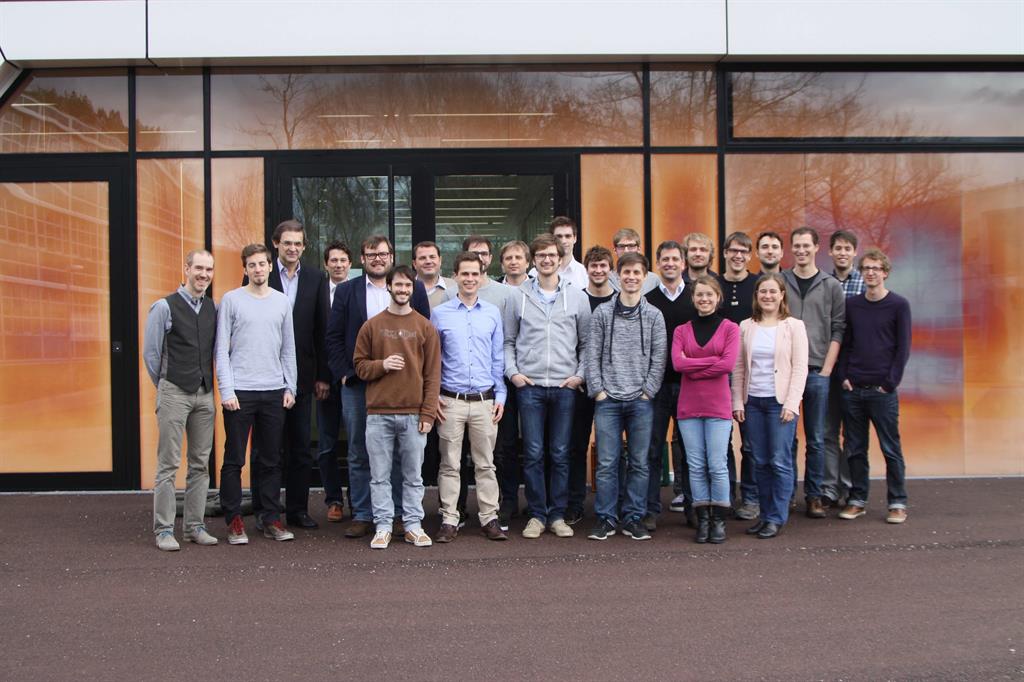 January 2016: Alejandro handed in his MSc-thesis on "Novel 2D semiconductors coupled to plasmonics antennas". Congratulations, great work!

January 2016: Our paper "Monolithically Integrated High-β Nanowire Lasers on Silicon" has been published in Nano Letters. Congratulations to the whole team!